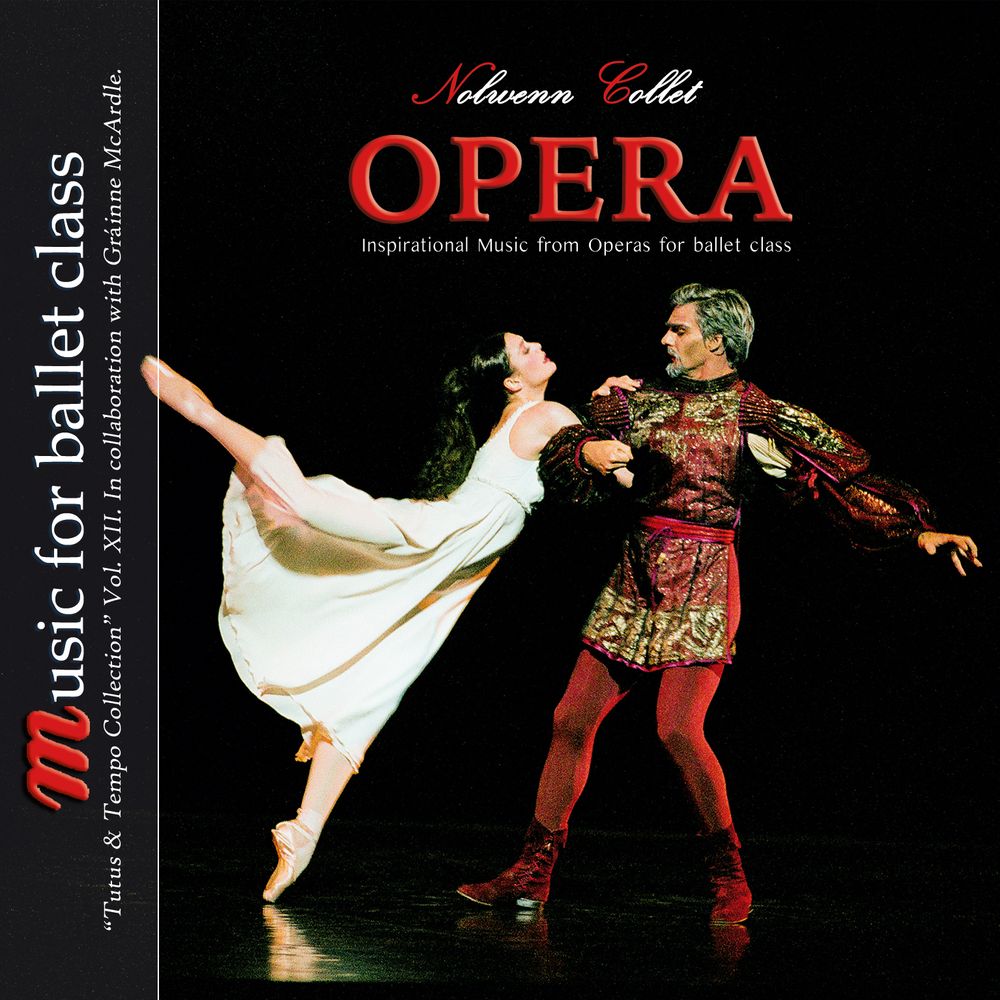 WHY AN ALBUM ON OPERA MUSIC?
For a long time, I had been wanting to create a selection of tracks for ballet class, adapting music from Operas...and I finally did!
My interest for the repertoire of Opera music started in my adolescent years, when I lived in Trier, Germany. My mother was singing in the choir of the Trier Opera House and I was fortunate to meet with the pianist in charge of vocal coaching. I found his work fascinating and decided to study vocal coaching!
I then moved to Paris and studied piano accompaniment with the wonderful Angeline Pondepeyre.
I learnt three major things which, I am still using when I play for dancers: LISTENING, BREATHING and SUPPORTING. 

LISTENING to the music, to your partner or to anybody you are performing with is essential.. but listening to a dancer is also understanding the language of dance and understanding how music can be translated into movement and vice versa... 
 
BREATHING is crucial...singers, and music for voice or wind instruments can teach us, [musicians and performing artists of all horizons in general],  how to make breathing  PART of our language, which in a way is the starting point of any intention we want to express.  
 
SUPPORTING means being THERE, being in the moment, accompanying while listening and breathing together, and especially in opera music and ballet music, this means, to be able to play with an orchestral dimension: this involves researching colours, creating depth, textures and connections to the score at many levels.
Opera music has such a rich repertoire,  stretching over nearly four centuries... 
So dancing to Opera music, is a wonderful way to make connections, not only with history and our artistic heritage, but also with poetry, theatre, dance, music and stage!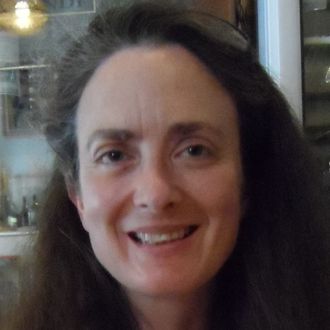 COLLABORATING WITH GRAINNE MCARDLE
Ballet teacher and PHD dance historian Grainne McArdle was the ideal collaborator on that project. 
Together, we decided to select Opera music from different eras, countries and composers.
So, each of the 32 tracks of the album Opera have a different composer and Opera. 
We started by selecting music from the 17th  century and worked our way up to the post romantic era. 
Thanks to Grainne's wide knowledge of the repertoire of the 17th century, we included many operas from that era represented by baroque composers such as Claudio Monteverdi, André Campra, Marin Marais, Henry Purcell, George Frederich Handel... 
Operas at the time always included a ballet section if not many, and in France, the art form known as Opéra-Ballet and Comédie-Ballet were very popular then. 
Our selection of Operas also explores the classical era with composers such as Jean Baptiste Lully, (He also founded in France l'Ecole d'Opéra Royale) Jean-Philippe Rameau, Wolfgang Amadeus Mozart, Christof Willibald Gluck... 
Then comes the very popular Bel Canto era with composers such as Gaetano Donizetti, Giuseppe Verdi, Vincenzo Bellini, Giacomo Puccini... 
...And here are the Romantics! We explored Opera music from France, Germany, Austria, Russia... with composers such as,  Charles Gounod, Camille Saint-Säens, Adolphe Adam, Léo Delibes, André Messager, Ambroise Thomas, Charles Lecoq, George Bizet, Jacques Offenbach, Giacomo Meyerbeer, Alexander Borodin, Mikhail Glinka, Piotr Illitch Tchaikovsky, Rimsky Korsakov, Richard Wagner, Engelbert Humperdinck... 
Most of these composers have also composed  many  ballets... 
Did you know that the beautiful duet of Siegfried and Odette in Swan Lake, Act 2, from Tchaikovsky came from his Opera Undina?
He destroyed most of the music from his opera but kept that duet and replaced the vocal parts by a violin and a cello… 
Did you know… that many choreographers have chosen music from Operas or libretti from Operas to create their ballets?
Carmen, Thaïs, Flerdermaus, Traviata, Queen of Spades, La Sonnambula, Manon, Eugene Oneguin are only a few…  
More reasons for dancers to explore the inspiring repertoire of Opera music!
Meeting Natacha Hochman
During the lockdown of 2020, it has been very difficult to organise artistic collaborations, in particular, to find a photographer, a model, and a place to do a photoshoot for the album cover of OPERA. 
But despite the circumstances, something quite magical happened: I met the renowned photographer and author Natacha Hochman. 
Natacha Hochman is curious of many domains and she has written on and photographed many of them, to name a few: Japan,  Paris Opera and  ballet, The Kerguelen islands, sub-marines, animals...
Natacha, and her editor Martine Faïn from Maison d'édition Arphilvolis have accepted to let me use one of the photographs from the beautiful book of Natacha Hochman, Fulgurances
This photograph, is of the ballet dancers Aurélie Dupont and Laurent Novis,  in the ballet Roméo and Juliet from Serguei Prokofiev. A Paris Opera production, with a   choreography by  Rudolph Noureev.
Left: A musical evening at Natacha Hochman's
A FUN WAY TO START EXPLORING THE ALBUM!
It's not always easy to find the information about each track, each Opera, the context in which it was composed etc...
So, Ballet teacher Noëllie Coutisson and myself have created this video to help you discover seven selected tracks from OPERA, with a few comments about the music from me, and with some exercises from Noëllie.
This particular video is for a workout to do from your own home, with an exercise ball, we hope you enjoy it!